Raleigh, NC is an absolutely stunning city. It has it all: an emphasis on natural beauty, plenty of trees, clean streets, and glimmering hi-rises. However, where can we get a picture that sums up everything that the city offers?
1. Boylan Bridge
If you're looking for a dramatic skyline view that will sum up the rustic and urban blend that defines Raleigh, look no further. Boylan Bridge offers insurmountable views of the city, free of any obstruction. Nearby, you will find the Boylan Bridge BrewPub (soon to be reopening), a restaurant and bar that has a rooftop patio with even better views of the city.
2. Dorthea Dix Park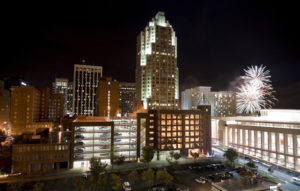 One of the most historic fixtures of Raleigh, NC, the Dorthea Dix Park is gorgeous. As one of the first humane hospitals for mental illness in the world, the property has now been converted to office space and beautiful park space. This spot is perfect for hiking, kiting, or playing with your canine friend. If you're looking for a view of the city, it doesn't get much better. At specific parts of the park, you will see a hilltop view of the city, lined with trees in the foreground. This view faces west, so going at sunset is a great time to enjoy the colors of the sky against the skyscrapers.
3. Western Boulevard
Driving towards the city along the historic lanes of Western Boulevard offers some of the best views of the city. Unfortunately, as you are moving, it is not the best place to take pictures, but it does offer much in the way of eye candy.
Considering a Move to Raleigh, NC? Let Us Assist You!
The Just Call Brenda Team is a group of highly experienced realtors with one goal. That goal is assisting you in all your real estate needs. Our years of experience and insider's knowledge of the market are what you need to find the home of your dreams and at the right price. Contact us if you're interested in learning more about the Raleigh, NC area, or to begin your home search. Furthermore, in the meantime, feel free peruse our buyer's resources. We look forward to hearing from you!