The Triangle is a happening place to be these days, there's no doubt about it! As the holidays approach, many communities are planning their season gatherings, and the Triangle is no different! Here are just a few of the many Triangle events that are happening this December!
1. The Chinese Lantern Festival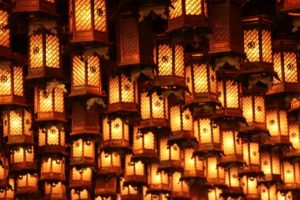 Tour some of the most dazzling light displays in the Triangle at this cultural festival that celebrates the ancient tradition of Chinese lanterns. This annual event is one of the most beloved of the seasonal Triangle events. All of these exhibits will be held in the Booth Amphitheatre of Cary. This event will be running until January 1st, so get tickets today!
2. Raleigh Holiday Express
Enjoy the beauty of Raleigh's Pullen Park totally decked out in holiday lights, transforming the historic park into a winter wonderland. This event will feature the usual Pullen Park attractions such as the carousel and train, along with many other activities that are sure to please visitors of all ages. This event will be running from December 7th-17th, so get tickets while they last!
3. Lights on the Neuse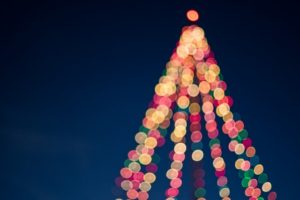 What better way to celebrate the holiday season than by taking a unique seasonal adventure. Experience the beauty and heritage of the South by going on a 1 mile long tractor ride through intricate light decorations and displays. The event also will have cookie decorating stations, a sweet shop, and a very special guest–Santa! This event will be running through December, so don't miss out on this incredible Clayton event.
4. Tinkering and Drinkering
Don't miss Durham's famous Museum of Life and Science's holiday happy hour! Enjoy tinkering activities, drinks, and technology! Don't forget–all visitors must be of drinking age to enjoy this event. This event will be held on December 12 at the Motorco Music Hall.
5. First Night Raleigh 2018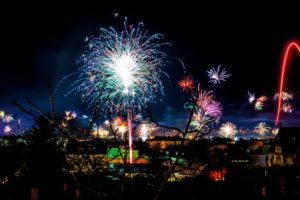 Start your 2o18 out with a bang at Raleigh's annual New Years Eve bash. Enjoy live performances, art, a ferris wheel, and much more!Many of the attractions will be on Fayetteville Street in Downtown Raleigh. This event will begin on New Years Eve and go from 2pm that day until the acorn drops and brings in the new year!
Can't Get Enough of Triangle Events? Why Not Move There!
Whether you are planning on buying or selling a home in the Triangle, Just Call Brenda can help! Our team of highly qualified and experienced realtors can serve as a resource for your real estate process. Get in touch with us to learn more about the services we offer, or to simply discuss real estate trends in the Triangle.